Little is happening on the bond issue front. So it's either invest those divs back into a high priced bond market, or come up with some alternatives. Here are some from me:
Co-Op Group 11% 2025 42TE. I know, the market is too high already, and these are a bit rich at 1.21, but the YTM is OK.
Risk: the bank having failed the last stress test (
http://www.bbc.co.uk/news/business-30491161
) that Group will have to pony up more money to Bank.
JIGI JP Morgan Growth & Income Investment Trust. This the income unit of a split capital investment trust (you may remember this class of investment was an infamous mis-selling scandal a few years back). It trades at a discount to NAV and - importantly - winds up in 2016, so as long as the underlying market does not tank, will pay out the 4.4% yield plus any gain. Information here:
http://am.jpmorgan.co.uk/investment-trusts/prices-and-factsheets/invtrustfactsheet.aspx?TrustCode=151&FundType=IT&FundName=JPM%20Income%20&%20Growth%20IT%20-%20Capital&paramMIFID=YES
I see these as a near proxy for a FI investment. I came across the idea here, and think the pros and cons are fairly outlined:
http://www.iii.co.uk/investment/detail/?display=discussion&code=cotn:42TE.L&thread=11018854&threshold=0&it=lb
Marine Harvest. 0OHO. Why a Norwegian Fish Farming company you ask? For future growth potential. Here's an article:
http://www.ft.com/cms/s/2/8aecf716-6e49-11e4-afe5-00144feabdc0.html#axzz3NNuMXDrv
Not a no-brainer, there are risks to supply from disease and demand from Russian embargo. More of a punt. But I find the logic compelling: 1.4kg of feed for 1kg of Salmon vs 8kg of feed for 1kg of beef. Also, consider EM growth in animal protein intake.
Fundsmith funds - I randomly surfed to Terry Smith and find his logic convincing. His performance, also.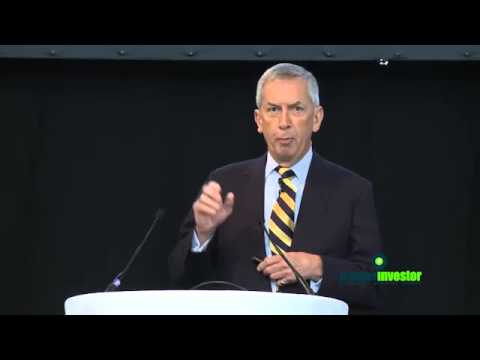 plus
http://www.matual.com/masterinvestor/presentations/main_stage/The Master Investor Show 2014 - Terry Smith .pdf
Additionally he is rather entertaining to listen to. I think of him as the Nigel Farage of fund managers.
Disclaimer: I have taken my own advice and just bought some of all the above, as well as more boring stuff. Do your own research.
If you have any ideas, consider sharing them and their rationale.